Welcome to NOVAworks!
NOVAworks provides customized services to the jobseekers of Silicon Valley through its job centers in Sunnyvale and San Mateo. NOVAworks staff are dedicated to providing you with the necessary tools to enter or re-enter Silicon Valley's unique workforce. Our job is not complete until your job begins.
Your time at NOVAworks will begin by speaking with experienced career advisors to discuss your specific needs. Afterward, you will have the opportunity to participate in workshops that focus on such topics as assessing your career objectives, creating a powerful resume, learning to network effectively, and understanding how to negotiate for the best possible employment situation. And if your skills are out of date, you may have the opportunity to participate in classroom training at no cost with approved local vendors.
NOVAworks also provides specialized services to specific populations such as veterans, youth, and older workers. NOVAworks works closely with local businesses, educators, and individuals to ensure that our programs provide opportunities that build the knowledge, skills, and attitudes necessary to address the workforce needs of Silicon Valley. NOVAworks is an equal opportunity employer/program; auxiliary aids and services are available upon request to individuals with disabilities.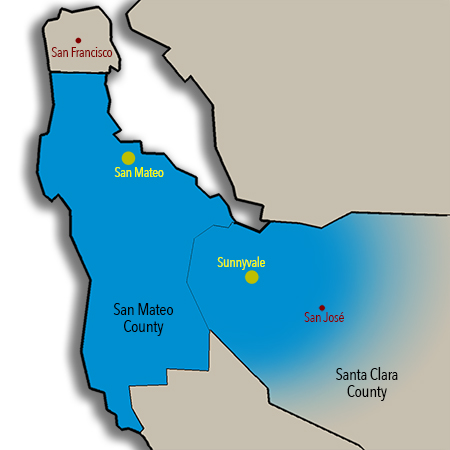 How to Register
① View the NOVAworks Orientation video below to introduce yourself to the services that NOVAworks offers and to learn how we can assist you with your job search.
② NOVAworks operates two locations in the greater Silicon Valley — one in San Mateo (San Mateo County) and one in Sunnyvale (Santa Clara County). Once enrolled as a NOVAworks member, you will be able to receive services from either or both centers.
To register to become a NOVAworks member, call the location most accessible to you to attend an orientation. Multiple orientations are held each week.
San Mateo: 650-581-0058
Sunnyvale: 408-730-7232