Testimonials
[T]hey helped me gain the confidence necessary....
I am so thankful to each one of you. You made my world warmer and shinier with your support and kind words. My special thanks to Bob, Rosie and Suzanne [NOVAworks staff].
Getting back to professional life after raising my boys was hard. I had to take classes to obtain certification, participate in an internship, and re-enter the workforce with a part-time job, but I finally started my full-time position as a business data analyst last week. I am excited, happy, and thankful. I got my offer after a long process of interviewing the same day that we dropped my oldest son at university, and I am — more than anything — thankful for the opportunity to be around and serve my community while my boys grow up.
All the workshops at NOVA were helpful. I recommend ProMatch's Facilitation workshop and ToastMatchers — they helped me gain the confidence necessary to be in front of people and also helped prepare me for on-site interviews. I heard about this position with my current employer through someone in my network who passed my resume on to their HR department. Be helpful to all the people around you: You never know who is going to be there to help you in this process. The energy goes around and eventually comes back to you.
Beheshteh M.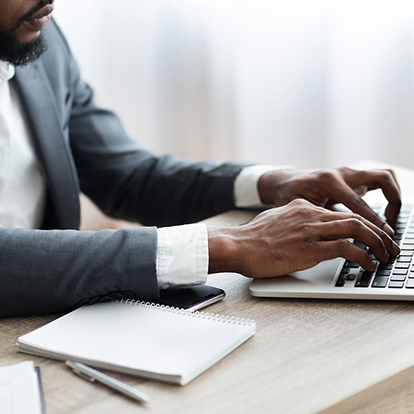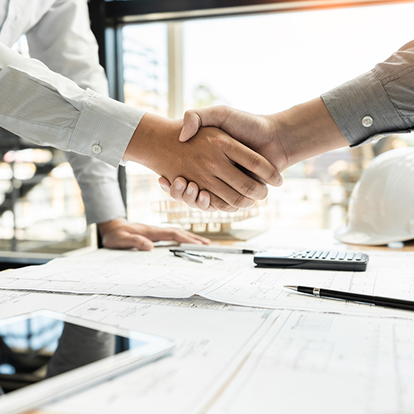 [T]hey gave me the structure ... that led to this success.
I was laid off from my last job three years ago this month. I deliberately took time off to recharge, travel, and spend time on my personal interests, but I've been actively job searching for quite a while. But now I'm happy to announce that I recently accepted an offer to join LinkedIn as manager of site reliability engineering.
I'm indebted to NOVA and ProMatch because they gave me the structure and confidence to keep plodding forward and to plant the seeds that led to this success. I committed to drive down to Sunnyvale twice a week or more in order to commit to my job search to take all the NOVA workshops. My goal was to find a job in a large company and to leverage my experience to maximize my job prospects. Because of what I learned and the effort I put in, I was able to achieve that.
What I learned was that you have to keep your pipeline filled and your network warm. I encourage [NOVA customers] to focus on the basics of practicing your PSRs [Problem/Solution/Results statements], engaging with your networks, and applying for relevant jobs in a consistent manner so that the funnel has the opportunity to produce the results you deserve. Without anything in the funnel, you can't expect a result.
Bill M.
Thank you for all you do....
I am really happy to announce my dream come true: I was recently hired as a graphic designer at a design/marketing agency.
I wanted to sincerely thank you all for your help and support and for what you've taught me. I learned a lot about the hiring process in the Bay Area thanks to NOVA, which helped me get a job faster than I would have otherwise. NOVA's career advisors provided really good tips.
Thank you for all you do and for what you have done for me. It means a lot.
Camille L.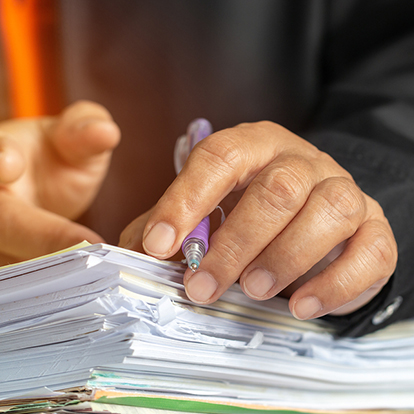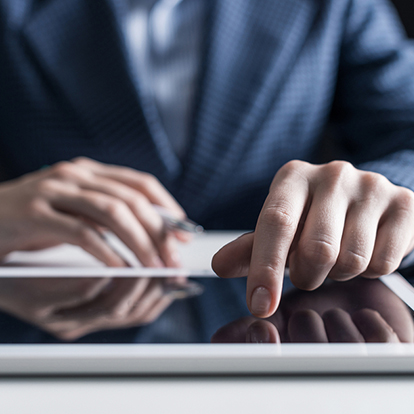 Before NOVA and ProMatch, I was very depressed....
I started working as an IT Service Desk Technician and I've been absolutely loving every moment of it! I used to work as a biology research associate and that the stress, unpaid overtime demands, and low pay really burned me out. Well, IT has been amazing so far.
I'm more than two weeks in and. I have been getting paid to shadow my supervisor and to complete IT certifications online. The best part is that my boss reminds me to take my lunch breaks; I've been in the middle of projects and he's interrupted me and told me to go relax ... it's incredible!
Before NOVA and ProMatch, I was very depressed about my future plans. I thought I'd get caught up in another high-stress, repetitive position, but the job I got is simply the best.
Thank you for meeting with me to talk about the interview and salary negotiations. They told me that I was their number-one candidate and I even got the salary that I had requested. If you'd asked me my life plans ten years ago, I'd say I'd be pursuing a doctorate in biology, but I don't think that would have made me happy. ProMatch really helped me figure myself out. I now know what makes me happy and ProMatch showed me how to get there.
Dave H.
Thank you for keeping me on the path....
I thought my journey might continue for a while longer but I've reached an intriguing destination and have been invited to stay on. [Company] made me an offer on Tuesday, and I accepted.
I will be helping one of the four company founders on a project that she tells me will be the culmination of her life's work—ensuring that the company culture continues to be rich and strong throughout the tremendous growth period they are now entering. I will also help her with written thought leadership pieces. My official title is culture program manager. I did not seek out this company or position. Instead, they found me—rather, they found my LinkedIn page and asked if they could contact me. I doubt my page would have stood out without the training I received from the NOVA LinkedIn classes I took and without the feedback I received from numerous friends and colleagues. I also used a number of PSRs [Problem/Solution/Result statements] in the phone interview, in the initial face-to-face with my hiring manager, and in my thank-you letter to her—all of which, I'm pretty sure, helped seal the deal.
To the three people who run ProMatch [NOVA's professional networking program], which I will always think of as a "sacred place," I think of Bob, Suzanne, and Rosie as its high priest and priestesses who have been great guides on my journey. Thank you for keeping me on the path towards this great employment opportunity!
Elizabeth F.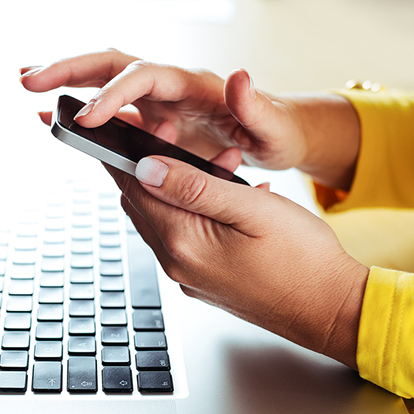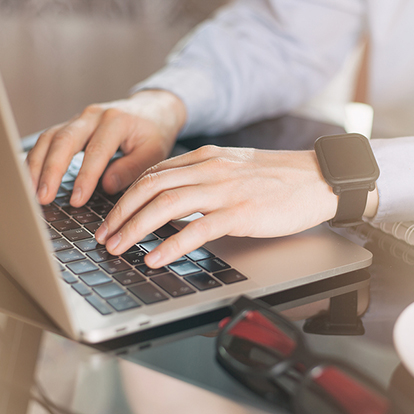 I wish ... that others might benefit as well.
I want to thank you for the informative workshops at the NOVA Job Center for the Mature Worker Program. I attended the Age-Neutral Resume, Projecting a Vibrant Image, Companies that Match Values, and Navigating in the Multi-Generational Workforce workshops. I took all the advice that was provided, revising my resume and strategically applying with target companies.
Recently, I applied for a position with [an airline] and received a call for a phone interview within 2 weeks. I passed the phone interview and the resulting in-person interview with the senior recruiter and two department managers. As I shared my "age-neutral" resume, I projected a "vibrant Image" and was prepared with my three or four PSR's [Problem/Solution/Result statements] during the interview.
After all the necessary tests and background checks were completed, I received a formal offer letter and will be training at the airline's headquarters before starting my job.
I wish you all the best with your efforts and hope that you continue to receive funding for the Mature Workers Program so that others might benefit as well.
Fay F.
You're surrounded ... by energetic, competent people....
I will soon start as principle scientist at a small startup called Bolt. It's been a long path: This is my thirteenth month since being laid off, and I was beginning to talk about Plan B: selling the house and moving somewhere less expensive. But I kept at it, and over the weekend, I faced a tough decision between two very similar offers for great jobs.
The first opportunity came to me through a recruiter who found me on LinkedIn. That's Lesson 1: Make sure your LinkedIn profile reflects who you are and what you want to do, and that the notice to recruiters is "on." I went through several rounds of interviews, and knew people at the company including a former coworker. By the end of my final interview, I knew I was their candidate and they started asking for references and compensation figures, but they took a while getting to it. Lesson 2: The company's sense of timing doesn't always match yours, even when they want you.
I was pretty sure an offer was coming when I was contacted by the hiring manager at the second company. I had interviewed with them several months prior. I wasn't the right candidate then, but we liked each other and when they had a new role, they reached out. That's Lesson 3: No doesn't always mean no forever, so you should never burn bridges. The position didn't have a description yet, but I interviewed to keep the pipeline going (Lesson 4). At this interview, the CEO said the best thing I'd heard in a year: "We want you." They accelerated their process contacting references and setting up interviews with the rest of the staff, and in the end both offers arrived on the same day.
Did NOVA and ProMatch help with my job search process? Absolutely. You're surrounded there by energetic, competent people who've been through what you've been through; people you'd love to work with; people just like you. And you have access to great staff and all the resources they bring in.
Heidi L.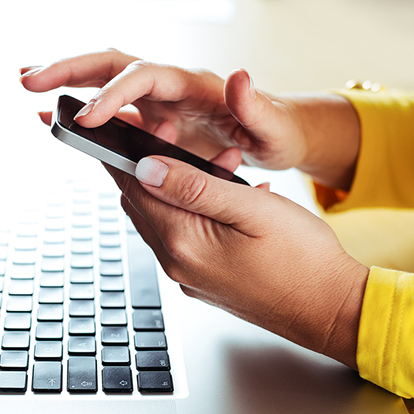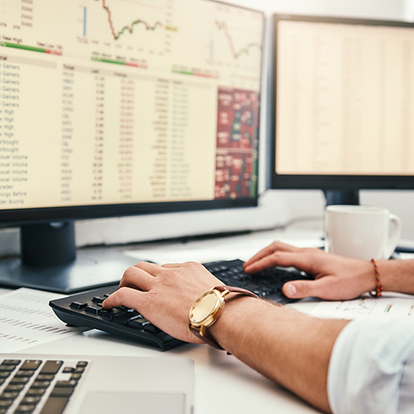 Thank you ... for your never-ending patience and sound advice.
Thank you, Bob [NOVAworks staff member], for your never ending patience and sound advice. I feel truly blessed to be part of ProMatch. I was extremely inspired by all the generous individuals who never hesitated in providing support and offering help during my job search. They really motivated me to give back as well.
As one who has struggled with anxiety, job hunting was like a dark abyss; but participation in ProMatch was like soothing meditation. At first I was really worried about the mandatory meetings and required hours to participate, but as it turned out, it was exactly the structure I needed in order to keep my motivation up during this challenging time. I also had opportunities to build rewarding relationships and to give back while participating in the awesome workshops, activities, and events.
Lisa W.
I credit the workshops provided by NOVAworks....
I am very excited to start a contract-to-hire position as senior program manager with a small but growing medical technology company, which was a career pivot into the medical device space. Although I had many years of project management experience, I was having trouble getting past the critical first phone screen and convincing interviewers that I could leverage my experience for a given position.
Step in NOVA/ProMatch and the skill of networking. Four of five phone screens with this company were made possible through my network, and one of these resulted in a job offer. A member of my network convinced a hiring manager to speak with me, even though I wasn't an ideal candidate on paper.
For the team interviews, I credit the workshops provided by NOVA/ProMatch. I gained invaluable perspectives from the honest feedback I received as I practiced my elevator pitch and PSRs [Problem/Solution/Result statements. This not only provided me additional tools that I could leverage, but also helped build confidence that I could find the right opportunity in a new field.
Lynne O.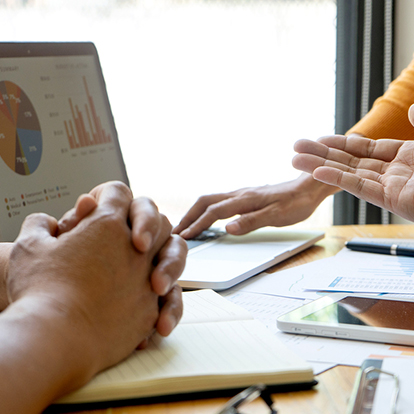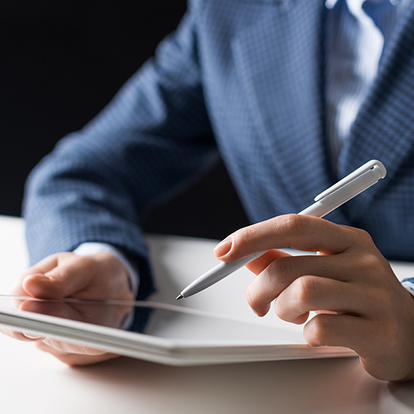 I gained insight into the current best practices....
Having been laid off after 30+ years as a software engineer, a family member suggested that I contact NOVA in the hope of accessing services to help me transition into a full-time job. (The family member is a NOVA alumni and turned to NOVA in 2001 to find a new job.)
Frankly, I was a bit scared, knowing that my job-search skills were rusty. During my last job search—three decades ago—LinkedIn hadn't been invented and software interviews didn't require writing computer code on a white board. With the help of NOVA's vast array of services and resources, expert and caring advisors, job-search workshops, and technical retraining programs, I gained insight into the current best practices in job-search strategies, including resumes, LinkedIn profiles, recruiters, and interview techniques. The NOVA advisors supported me during every step of my job search, from how to start, through job search, and the interview process, as well as my transition to a new role with a San Francisco startup.
If you are considering re-entering the Silicon Valley job market, I highly recommend checking out NOVA services.
May W.
[T]hank you for helping me become a stronger and better person.
When I first came to ProMatch, I wondered what a group that consisted of unemployed people could offer. I didn't know what ProMatch could offer, because I thought I had nothing to offer to the group. I was taken by surprise when I was laid off after 11 years of service. Since my company could let me go so easily, I felt that I was disposable. But I started with NOVAworks. I took the workshops and I learned a lot, but I was still retreating and becoming more insecure. When I was able to eventually join ProMatch, I learned that I was wrong to question the value of this group and what it could offer me.
On Monday, I will begin my next success at [Company]. I will manage the systems and staff in the Systems Accounting Group and will be responsible for implementation, ongoing development, and maintenance of their financial management software.
Thank you to NOVA staff and my fellow ProMatchers for pulling me out of the shell I had crawled into; thank you for helping me heal my inner wounds; and thank you for helping me become a stronger and better person.
Monica S.